Great stories need sharing. They empower and inspire us, which is why we're excited to announce this year's User Group theme, Share Your Story. Join us in Milwaukee, Wisconsin for our fifth annual event. Register today.
Need to convince your boss? Download our justification letter.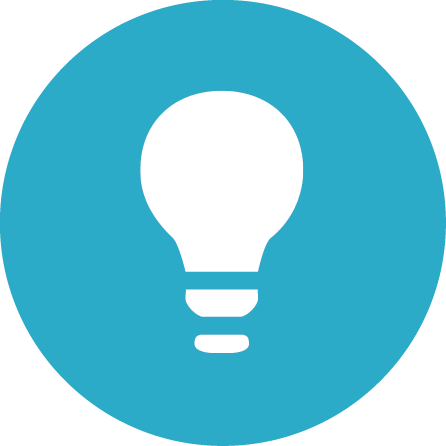 Hear success stories from your peers and DMers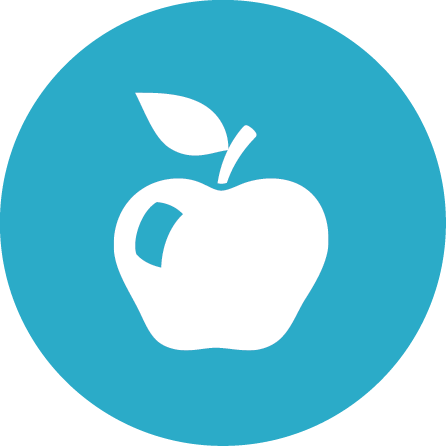 Discover what's new at DM and how to leverage it for your success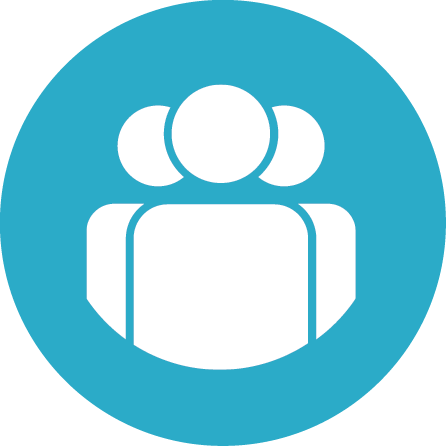 Get motivated by the best and brightest in higher education

See new feature demos and influence future development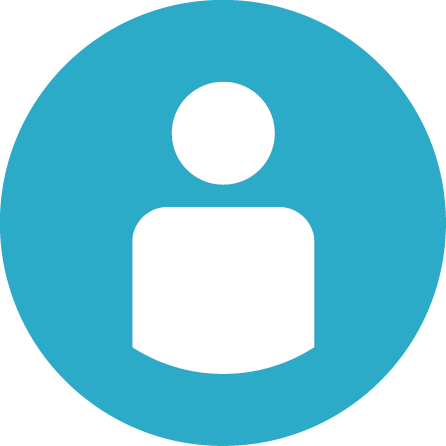 Meet one-on-one with your Success Consultant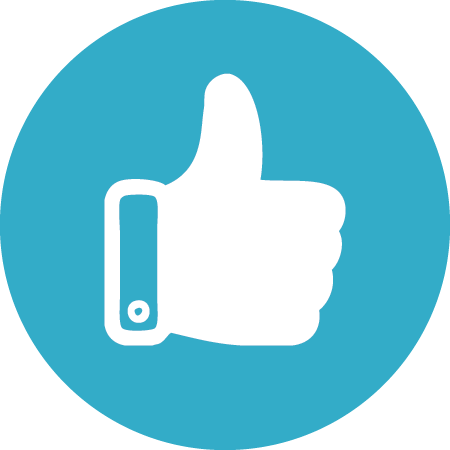 Enjoy Milwaukee and have a memorable time
Arne Duncan
Former U.S. Secretary of Education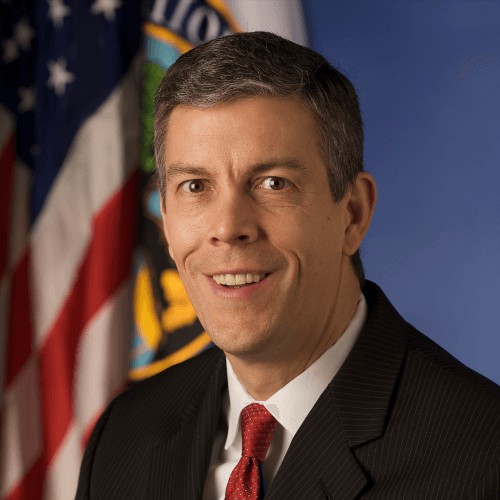 We're excited to announce this year's keynote speaker, former U.S. Secretary of Education, Arne Duncan!
Duncan served under President Barack Obama from 2009 through 2015, making major strides in our country's education system. Duncan's tenure as secretary was marked by a number of significant accomplishments on behalf of American students and teachers, including funding for 325,000 teaching jobs, boosting the number of young Americans attending college.
In 2016, Duncan returned to his hometown on a mission to improve the lives of young adults as managing partner at Emerson Collective, an organization headed by Laurene Powell Jobs. At Emerson Collective, Duncan works with local business leaders, community organizers, and nonprofit groups, to create job and life opportunities for disconnected youth between the ages of 17 and 24. He is also a distinguished senior fellow at the Harris School of Public Policy at the University of Chicago.
In an exclusive session for User Group attendees, Duncan will share stories of what it was like working with President Obama, his views on education today and his latest endeavors for making a difference in Chicago. Registrants will also have a chance to ask their questions during this fireside chat with Digital Measures CEO and Founder Matt Bartel.
The Pfister Hotel
The venue for User Group 2017 is The Pfister Hotel, with exception to the Fast Track to Activity Insight training on Sunday, October 8, which will be held at the Milwaukee Marriott Downtown. All sessions on Monday and Tuesday will be held at The Pfister.
If you are traveling to User Group 2017, Digital Measures has once again reserved a block of rooms at The Pfister Hotel.
Built in 1893, The Pfister Hotel has been a Milwaukee hotel icon for over a century. As one of the Midwest's premier luxury hotels, it continues to celebrate a grand tradition of gracious service and impeccable style. From the moment you arrive you'll notice the extraordinary architecture inside and out, with a welcoming ambiance from staff and fellow guests alike. Learn more about The Pfister Hotel by visiting their website.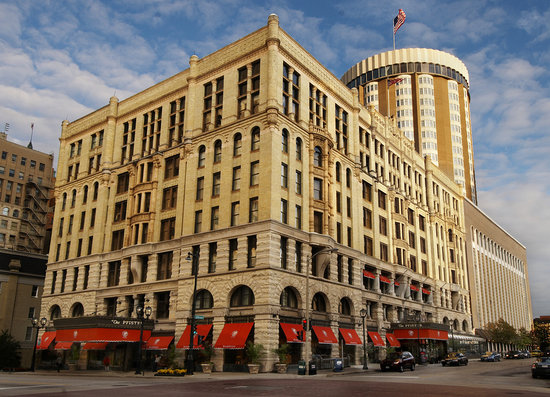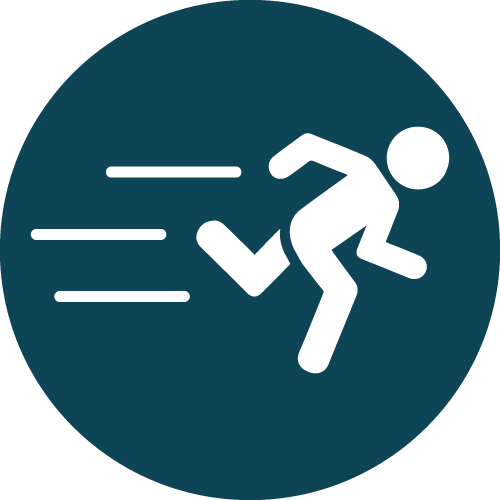 Fast Track to Activity Insight - $999
SOLD OUT
Back by popular demand, we're offering our one-day training in conjunction with User Group, making it easy for you to get Activity Insight certified. This option includes access to Sunday's interactive training, in addition to all sessions on Monday and Tuesday, October 9-10, including breakfast, lunch both days and Sunday and Monday evening events.
Note: The Fast Track will take place at the Milwaukee Marriott Downtown.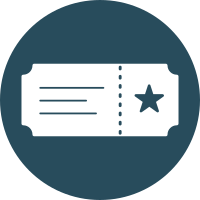 General Session Admission - $799
This registration includes all User Group sessions and meals held on Monday and Tuesday, October, 9-10 2017, including Sunday and Monday evening events.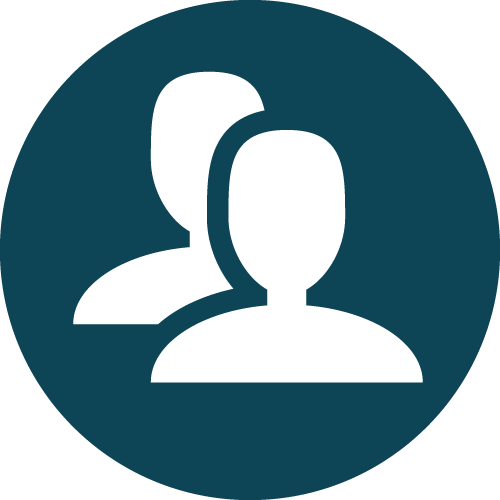 Guest Admission -
$150
You are welcome to bring a spouse or guest to the evening events hosted by Digital Measures. This fee covers all food and beverages at these events only.
Refund Policy: Refunds will be available until September 8, 2017, based on the registration amount paid. After that time, we will not be able to guarantee a refund for your registration.
Fast Track to Activity Insight
Back by popular demand, we're offering our one-day training in conjunction with User Group, making it easy for you to become certified in Activity Insight. Read more... Invest a day on Sunday, October 8, and dive into all of Activity Insight's administrative tools and essentials.
Limited spots available, register today!
9:30am - 5:00pm
DM Housewarming Reception
We're so excited to welcome you into our new home! You'll be among the first few to see our newly finished office space.
Transportation will be provided to/from The Pfister Hotel.
6:30pm
Registration and Breakfast
8:00am - 9:00am
DM Download
Matt Bartel, CEO & Founder, Digital Measures
9:00am - 9:45am
Keynote Conversation
Arne Duncan, Former U.S. Secretary of Education
9:45am - 10:30am
Morning Break
10:30am - 10:45am
Caution: Big Changes Ahead! Faculty Qualifications & Credentialing
Wendy Anson, AVP, Faculty HR & Admin
American Public University System
With the rollout of new HLC requirements, American Public University System needed to quickly customize their system Read more... to ensure 100% faculty course credentialing--and they did, for more than 1,800 faculty in just two years. Learn how APUS uses their new screens and reports for a variety of faculty tracking, in addition to HLC.
10:45am - 11:30am
Culture and Buy-In
Linda Brewer, Sr. Faculty Research Asst., Technical Writer & Project Manager
Lucas Turpin, IT Manager
Oregon State University
Data entry can be a critical barrier for many universities. Hear about the steps that the College of Agricultural Sciences and Cooperative Extension Service Read more... at Oregon State University took that resulted in successful buy-in from administrators at several levels for paid data entry and the serious, but still light-hearted process by which they successfully populated 550 profiles in 15 months, including areas for improvement.
10:45am - 11:30am
Promoting Continuous Improvement, Automatically
Dr. Su Dong, Assistant Professor
Fayetteville State University
Fayetteville State University uses 10 key metrics to assess various departments based on its strategic plan. Working with faculty, a minimum criteria was Read more... developed for various activities including scholarly activities and community engagement. Explore how they transformed a manual process to an automated Continuous Improvement Report, even earning the American Council of Education Award for Innovation for their efforts.
11:30am - 12:15pm
Focus on Faculty: Two Schools, Two Approaches
Nikki McNamara, Academic Policy Manager
Louisiana State University

Dr. Kelly Wilkinson, Associate Dean, Business
Indiana State University
Hear how two schools used different strategies to motivate faculty to not only utilize the system, but highlight their accomplishments. The results are Read more... impressive. Indiana State University will share details of its successful Day of Me event. Louisiana State University will describe how strategic communication methods helped 1,300 faculty more effectively manage their activities.
11:30am - 12:15pm
Lunch & Networking
12:15pm - 1:30pm
Our 2017 Roadmap Story
Ella Ozier, Product Management Lead, Digital Measures
Learn why our new features were designed to help you "Share Your Story". Let's leaf through our product feature yearbook since User Group 2016 with DM's Professor Harry Brown and AI Administrator Naiobi Richards.
1:30pm - 2:15pm
Frontier Stories from Workflow Pioneers
Our early adopters will share their visions for leveraging our new Workflow module to enhance process management on their campuses.
2:15pm - 3:00pm
Afternoon Break
3:00pm - 3:30pm
From Training Wheels to Full Speed: Getting Faculty in the Race
Tia Palsole, Project Coordinator
The University of Texas at San Antonio
A critical tool for getting faculty on board is good training. The University of Texas at San Antonio shares how their highly-rated curriculum has Read more... grown over the last three years. Hear their methods for convenient, accessible and useful sessions to engage faculty to use the system to its full advantage.
3:30pm - 4:15pm
Capturing your mission statement, strategic goals and impact using Activity Insight
Sue Garrett, Sr Web Developer/Analyst
Van Gray, Professor of Management
Cindy Riemenschneider, Assoc. Dean for Research
Baylor University
Baylor University sought to see the connection between faculty accomplishments, their mission and strategic goals. Learn the various steps Read more... they took to capture impact, innovation and engagement, three key requirements for AACSB. Also hear how they applied activity levels to qualification documents and new categories that tie faculty accomplishments to the college mission statement.
3:30pm - 4:15pm
Annual Reviews Made Easier: Empowering the Dean's Office to Manage Faculty Data
Susan Lewis, Vice Provost
Abilene Christian University
Annual faculty evaluations come at the busiest time of year for faculty and administrators. Abilene Christian University sought to address this issue Read more... by giving deans and department heads customized screens and reports in Activity Insight. Learn how this drove efficiency in the multi-step process of recording faculty goals, collecting self-evaluations and providing feedback along with the ability to know quickly the status of each department's evaluations.
4:15pm - 5:00pm
Insight + Activity + Visualization = Action
Samuel Russell, Business Analyst
University of Michigan School of Public Health
Accompany a business intelligence analyst and Tableau junkie on his six month journey. Understand the software, technical and business Read more... processes related to collecting faculty data and the related warehouse and intelligence structures that accompany it. Discover how Activity Insight was implemented to replace their annual faculty salary merit review system, transforming the data collected. See examples of Tableau dashboards showing context, ranking and analytics that could never have been applied in the past.
4:15pm - 5:00pm
Breakfast
8:00am - 9:00am
Best Practices for Success, DM's Perspective
Steve DeLonge, Chief Client Success Officer, Digital Measures
From 18 years of experience, we'll share the key ingredients of a successful client. We'll explore our collective experience to better support and grow Read more... Activity Insight on your campus. Diving into data, project team makeup, most-used reports and processes you'll walk-away with key takeaways to drive habits and sentiment.
9:00am - 9:30am
Forming a Steering Committee to Ensure Continued Activity Reporting Success
Nicole Gampe, Activity Insight University Administrator
Pennsylvania State University
The rollout is complete, now what? How are ongoing questions answered? Who has the responsibility to make the strategic, long-term AND detailed decisions? Read more... Penn State University began its Activity Insight Committee five years ago and today has almost 50 members, to address these questions. Discover how this committee functions with the management team and Office of the Vice Provost for Academic Affairs, coordinates university-wide and unit-specific requirements and shares knowledge and expertise. Hear how your campus can take a similar approach.
9:30am - 10:15am
All Things AACSB
Suzanne Mintz, Senior Director Accreditation, AACSB
New brand, new standards, new AACSB. Hear from the Senior Director of Accreditation, Suzanne Mintz on the latest updates from the Association to Advance Collegiate Schools of Business.
9:30am - 10:15am
Morning Break
10:15am - 10:45am
DM Product Hour
Attend any one of the following sessions to hear the latest product developments for these features, as well as provide feedback.
Reporting: How You Want It
Read more...
Self-Service Reporting is about giving you the flexibility to get the information out of Activity Insight in the format you want, when you want. Help us chart where we take this next. How can we best empower you and your faculty to tell the many stories your university has to share? Read less
Transforming Processes with Workflow
Read more...
Think of your most complex faculty-related processes on campus. How can digitization make them easier? Provide your insight as we shape the future direction for Workflow. Read less
Supporting AACSB's Revised Standards
Read more...
Hear our research and updates that support the new AACSB 2017 standards and provide feedback. You'll also have the chance to tell us about your accreditation process so we can help you master it with Activity Insight. Read less
10:45am - 11:30am
Optimizing Data Quality Metrics
Betty Ann Thomas, Administrator
Texas Tech University
Digital Measures provides all clients data quality metrics. Texas Tech University took advantage of these metrics. Explore how they surveyed Read more... chairs to tailor a presentation for each department leading to suggested areas of data improvement and new goals for chairs.
11:30am - 12:15pm
Implementing Web Profiles to Drive System Usage
Christopher Taverna, Applications Administrator & Trainer
The State University of New York at Fredonia
The State University of New York at Fredonia had been using Activity Insight for several years, however their usage was flat. Read more... In 2015, the Marketing and Communications web team was brought into the fold to implement Web Services for integrating Activity Insight content into faculty web profiles. Hear the successes and challenges for this pilot project which concluded in May 2017.
11:30am - 12:15pm
Lunch and Conference Awards
12:15pm - 1:30pm
Dear DMer, please understand this work request!
Alee Gunderson, Associate Data Analyst
Purdue University
Purdue University has perfected their work request submittal process. In a collaborative session with one of DM's own Developers, see checklists, lessons Read more... learned, technologies used, as well as ways to identify projects with your Consultant to maintain consistent reports in the system.
1:30pm - 2:15pm
One Step Back, Two Steps Forward: Reviving a Stalled Campus Wide Implementation of Activity Insight
Mark Smith, Assoc Dean, College of Natural & Health Sciences
University of Northern Colorado
University of Northern Colorado reversed the course of a stalled implementation to one that is thriving. Learn how changes to the Read more... implementation team, achieving senior stakeholder buy-in, training faculty and staff and developing a key relationship with their Digital Measures consultant led to annual/biennial evaluation, and HLC reporting in 10 months and what next steps will fuel further success.
1:30pm - 2:15pm
A Culture Shift Around Faculty Activity is Possible
Candice Batton, Asst Vice Chancellor, Academic Affairs
Joyce Crockett, IT Manager
University of Nebraska Omaha
University of Nebraska Omaha adopted Activity Insight (AI) as a replacement for an in-house faculty activity reporting platform. Read more... Though resources were dedicated to its implementation, they focused primarily on technical issues. Limited planning went into addressing long-term needs and institutional reporting requirements leading to low faculty utilization. Led by Academic Affairs, a team to relaunch AI developed a strategic plan focusing on culture shift. Uncover strategies for success including utilization rates, individual faculty reporting and aggregate reporting for the campus.
2:15pm - 3:00pm
Scaling Up: Data Driven Decisions using Activity Insight Across Campus
Dr. Christopher Olsen, Dean of the College of Arts & Sciences
Susan Powers, Assoc VP, Academic Affairs
Indiana State University
With the support of the faculty senate and key administrators, Indiana State University has moved to a fully-scaled implementation of Activity Insight Read more... including all faculty and accreditation reporting, award applications and strategic plan reporting. Learn about crucial decisions that allowed this transformation to happen and where it will continue to take them.
2:15pm - 3:00pm
Afternoon Break
3:00pm - 3:15pm
DM TALKS TECH
For you IT or tech savvy administrators, learn from your peers that have paved the way using Digital Measures API. From planning to implementation, they will share their university's story on how they've created automated systems to populate faculty profiles and streamline data uploads.
3:15pm - 4:00pm
REPORT HALL OF FAME
Spend your last session of User Group reviewing some of our all-star reports. See a variety of custom reports and the impact they produced across campuses. See something you like? It's only a work request away!
3:15pm - 4:00pm
Be sure to visit our new and improved Guru Lounge this year!
The conference itself takes place at The Pfister Hotel in downtown Milwaukee, Wisconsin on Monday and Tuesday, October 9 and 10. To book your room at The Pfister, visit the Location tab.
The Fast Track to Activity Insight, one-day certification training, will take place at the nearby Milwaukee Marriott Downtown on Sunday, October 8. It's less than a 5-minute walk from The Pfister and we'll have DMers on hand to lead the way.
We want you to get the most out of Activity Insight. Our goal with User Group is to connect fellow users, your peers, to hear their stories on how they're using the system to inspire you with new ideas to bring back to your campus. By attending you're also the first to know what's in store for Digital Measures in the coming year. Plus, we definitely do more than provide great content—it's also a lot of fun!
Unfortunately, the call for proposals for User Group 2017 is now closed. We hope you will consider submitting next year!
Attendees typically wear business casual clothing at all User Group functions. Wisconsin weather in October can be unpredictable at times, but the average temperature ranges between 46 and 60 degrees Fahrenheit, and all planned events are indoor. Meeting rooms can be chilly, so we encourage you to bring layers to stay comfortable.
On Sunday night we will host a Welcome Reception at our new office space, located in Milwaukee's Historic Third Ward. Heavy appetizers will be served. On Monday evening, we will hold an off-site event that includes dinner. We will provide transportation each night to/from The Pfister.
Yes! If you are joining us for Sunday's Fast Track training, we will serve a morning snack, lunch and beverages. On Monday and Tuesday, we will provide breakfast, lunch and an afternoon snack at The Pfister Hotel. See above for the evening meals provided.
While not required, we strongly encourage bringing your laptop to allow for participation in hands-on sessions scheduled throughout the conference.
If flying into Milwaukee, you can easily get to The Pfister a variety of ways:
Uber/Lyft: These popular rideshare companies are now operating in Milwaukee. Request a ride through their respective apps to secure a fare rate.
Taxis: The average fare from the airport to downtown Milwaukee is $25, one-way. There is a cab stand available at the airport. Cab companies operating locally are Yellow Cab (414-271-1800) and American United Taxi (414-220-5000).
Airport Shuttle: GO Riteway provides shared shuttle service between the airport and downtown Milwaukee. The average one-way fare is approximately $15.
The Guru Lounge is open throughout most of the conference and allows you to sit down with one of our Success Consultants or Developers to discuss topics of your choosing on a walk-up basis. If you would like to meet one-on-one with your Success Consultant, please contact him/her via email prior to User Group to set up an appointment.
Life gets busy, we understand! To cancel your registration, use your confirmation email to log into Eventbrite and cancel your registration.
Your refund will be determined by your cancellation date. Find details about our cancellation policy on the Fees tab of the event page. If you initially paid via credit card, you can expect to see a refund within 3-5 business days. If you initially paid via Check, it may take up to 1-2 weeks to receive a refund check.
Absolutely! This document will help you make the case for attending our User Group meeting. Let us know if you need additional information when completing.
The Fast Track to Activity Insight is a one-day training to learn everything you need to know to become a successful administrator. We'll cover the basics and move to advanced topics and reporting on Sunday, October 8. Come ready to learn, ask questions and earn your DM Administrator certification! This year's Fast Track is currently sold out! Please contact your consultant for additional certification options.
Milwaukee is a vibrant city with a rich history. The Pfister Hotel is centrally located, making all attractions a short walk or cab ride away. If you, or your guest, has spare time, here are a few of our local favorites:
Milwaukee Art Museum
Harley Davidson Museum
Pabst Mansion
Mitchell Park Horticultural Conservatory
Miller Park
Lakefront Brewery Tour
Great Lakes Distillery Tour
Potawatomi Hotel & Casino
Don't see your question listed here? Ask us!